Email

nnjs@mos.com.np

Contact

+977-1-5361921 / 5361066
National Eye Sight Program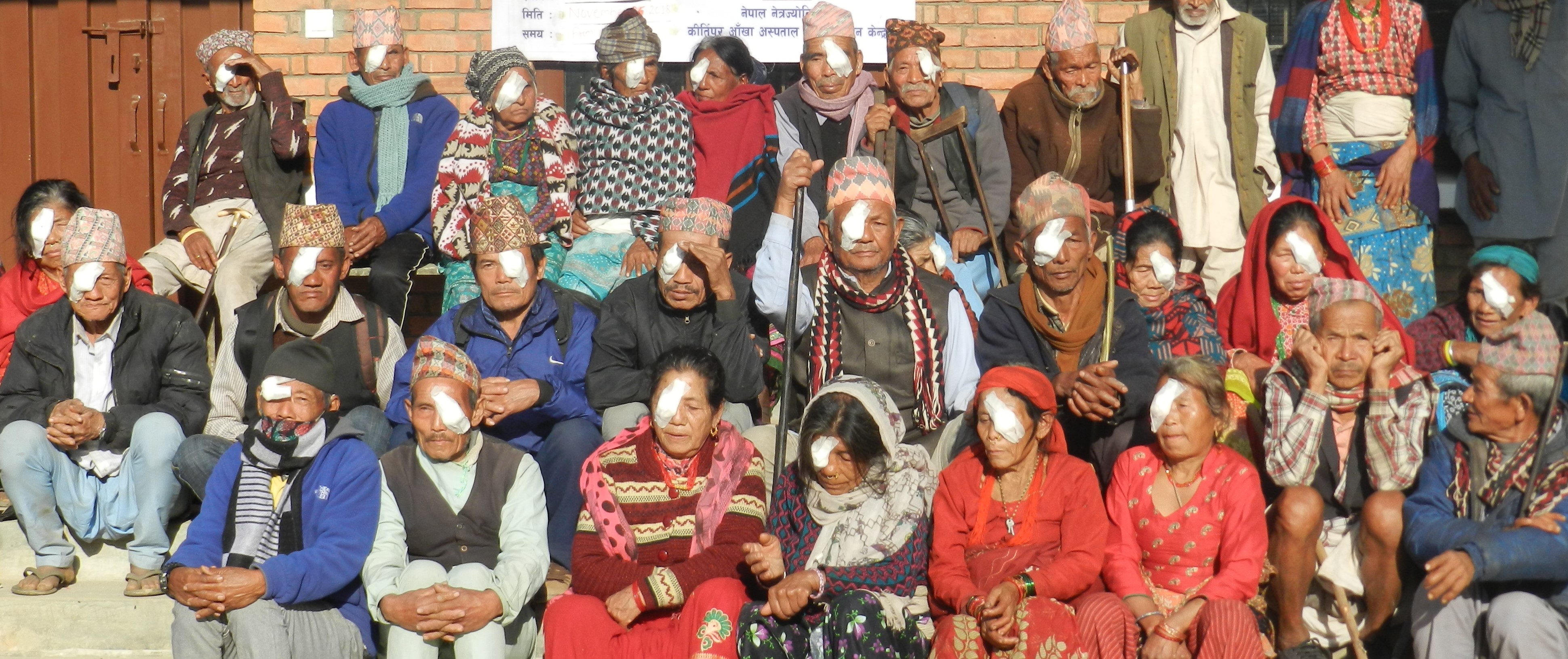 OVERVIEW
Netra Jyoti Sangh introduced the "National eye sight Program" in 2008 with the vision and concept of "Reaching the Unreached" in order to facilitate the eye health care services across the country.
National Blindness survey of Nepal has shown that cataract and childhood blindness are the major challenges to be tackled in our country. In order to tackle these challenges and meet the VISION 2020 objectives, NNJS has been launching outreach activities through its eye hospitals and eye care centers of different districts throughout the country and providing eye health care services with the support of various donors & organizations such as Embassy of India, HelpAge international Nepal and other donor agencies.
OBJECTIVE
To organize mobile eye camps in remote areas of Nepal where eye care service has not covered by existing eye hospitals.
To make eye care services affordable and accessible .
To reduce avoidable blindness by carrying out free Cataract surgeries for poor & marginalized people.
To reduce visual impairment among school going children by providing refractive error screening services at the schools & provide spectacles free of cost.
COMMUNITY OUT-REACH ACTIVITIES
Eye Camp:
DST camp ( screening camp):NNJS is organizing DST eye camps mainly in terai region and hilly region, where people are not aware about the eye care services and cataract surgery provided by nearest hospitals due to preexisting social and economic barriers.
Surgical eye camps: Surgical eye camps are extension of hospital cataract surgical service to the remote area or more proximity to community. The eye camps are usually planned in the area from where patient do not have any means to travel to eye care services and are devoid of the opportunity to get the eye health service due to financial as well as social problems. Thus the surgical eye camps are conducted only to remote area where there is no road link to the base hospital.
School eye health Program:Nepal Netra Jyoti Sangh has been conducting school eye health program through all 17 NNJS eye hospitals & 73 eye care centres where common eye conditions in children are detected and treated and manage refractive error and provide spectacles free of cost in a government & community schools of Nepal.