Email

nnjs@mos.com.np

Contact

+977-1-5361921 / 5361066
National Program for Control of Childhood Blindness In Nepal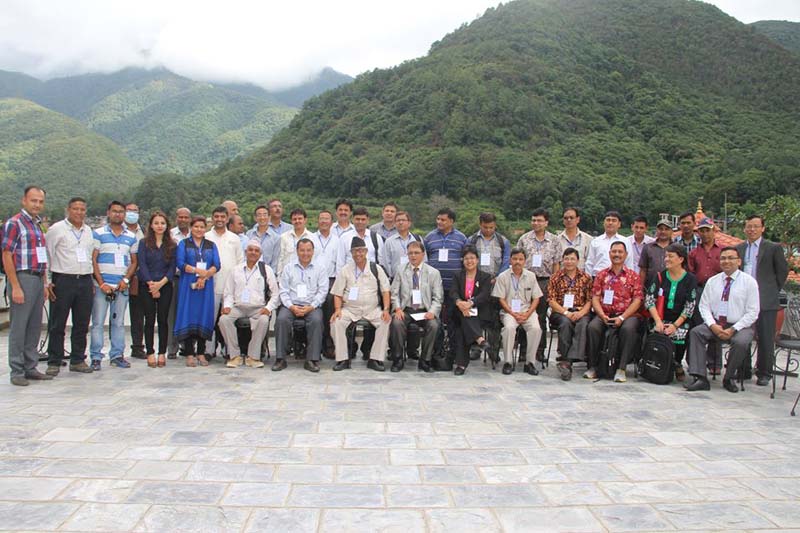 Background:
The provision of pediatric eye care service in the landlocked Nepal is very limited. This is mainly due to the lack of trained human resource like pediatric ophthalmologist, anesthesiologist and other supporting staff, and the lack of required infrastructure that includes separate pediatric eye care unit and equipment at eye hospitals.
ORBIS, together with NNJS, initiated a national program for control of childhood blindness on July 1, 2010. Under the project scope, seven hospitals has been developed a dedicated pediatric ophthalmology unit, while Lumbini Eye Institute, with which ORBIS has already worked earlier to develop the only pediatric ophthalmology unit in Nepal, has been developed as a training & resource centre for pediatric ophthalmology in Nepal.
Achievements:
Seven hospitals has been set up separate, fully-equipped pediatric ophthalmology units while 21 new primary eye care enters has been enhanced the efficient delivery of quality pediatric eye care services.
LEI has developed the capacity to take care of training needs in pediatric ophthalmology in Nepal.
7 Pediatric Teams consisting of pediatric ophthalmologists, nurses, optometrists, ophthalmic assistants, anesthetists, counselors, community workers, etc. has been trained.
6,000 community volunteers (school teachers & community health workers) has been trained for screening of children at community level.
Pediatricians, General Physicians, Pharmacists has been oriented on common eye diseases in children to develop the referral network.
1.2 million children has been screened through hospital based and community based approaches,
100,000 children has been medically treated through medicines and or optical correction by provision of spectacles.
12,000 pediatric surgeries has been performed.
40,000 parents, guardians has been educated on childhood eye care through counseling.
Project partners & area:
A network of pediatric eye care service centers under the management of NNJS include:
Himalaya Eye Hospital, Pokhara
Sagarmatha Chaudhary Eye Hospital, Lahan
Kedia Eye Hospital, Birgunj
Mechi Eye Care Center, Birtamod
Geta Eye Hospital, Dhangadi
Fateh-Bal Eye Hospital, Nepalgunj
Lumbini Eye Institute, Bhairahawa (as Training & Resource Centre)